According to our current state of research, we can assume a total workforce of 15,000 people in the former armament plant "REIMAHG". In addition to the more than 12,000 forced laborers, there were also volunteer foreign workers, German skilled personnel (construction, production and administration) and plant protection (SS).
Many documents and documents were destroyed before the invasion of the US Army. In the management of the plant, the "ADREMA" system was used to register the workforce. This system consisted of a dies and a dies press, which were located in separate index boxes.
After 1989, a larger number of these matrices were stored in the basement of the Kahla porcelain factory. During a comprehensive evacuation operation in the cellars, these were also disposed of. Curiously and incomprehensibly, more than 1000 of these "REIMAHG" matrices are now in the archives of the Buchenwald/Weimar Memorial. We were given permission to digitize and evaluate these matrices.
In cooperation with other archives, we discovered in 2020 that the matrices were also guided by index cards. Especially used to record every change in the owner's work and life without much effort. The evaluation of these index cards led us to revise and publish the publication "The ADREMA System of REIMAHG".
This publication examines the history and use of the "ADREMA" system and how it was used within the "REIMAHG". This is proven by the statistical analysis of all available data.
If you are interested in purchasing this publication, please contact us via info@walpersberg.de.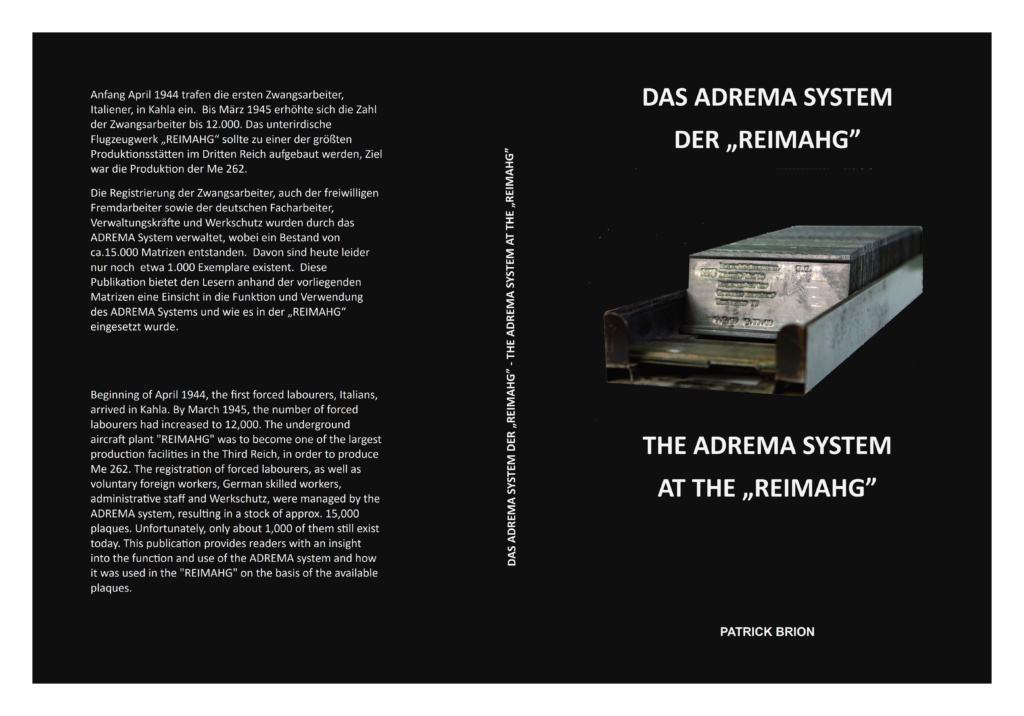 All texts are in German and English.
Price:
Hardcover : 15,00 € (add postage).