Personal research in the archives unexpectedly reveals new insights and connections, but also often the sad truth behind people is revealed.
Like Jules-Marcel Maertens, he was born on January 22, 1925 in The West Flemish Heule (Belgium). He is the only son of Julien (born in Kortrijk, 14 February 1895) and Felecitas Maertens (born Dutoit, 16 January 1884 in Roeselare).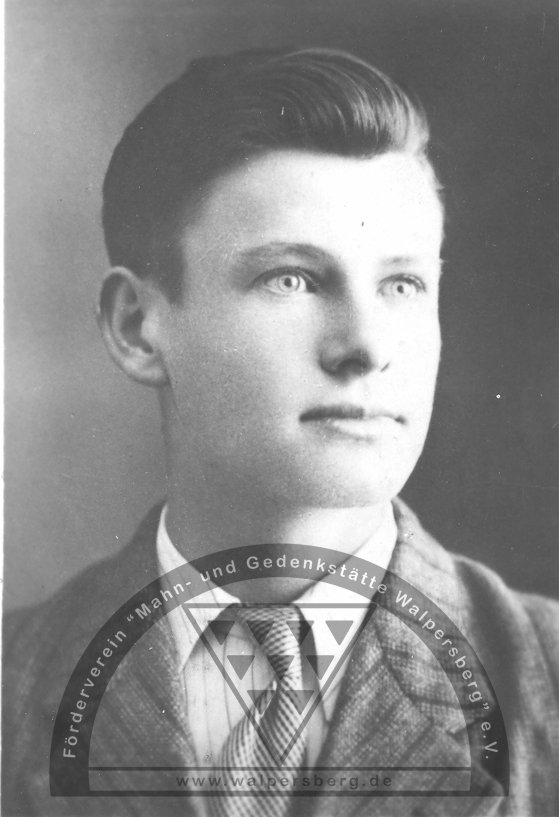 Julien-Marcel, like many other young Belgians, received the order to report to the Werbeamt in February 1944. When registered, he would be sent as a worker to the Third Reich. He refused to register, which meant that he was now constantly on the run and had to hide.
On July 10, 1944, he was discovered and arrested by the Gestapo in Gullegem. His deportation goes via Brussels to Weimar, where he arrives on 14 July 1944. He stayed there until the beginning of August 1944, then went to Kahla on 5 August in the "Thüringer Hof" camp and was transferred to Lager E near Eichenberg in January 1945. He is set to work in the tunnel system.
On August 20, 1944, he writes to his parents:
"Today it was very quiet and we took the opportunity to rest properly. I received your letter of August 9th well, as well as the two packets of meat. The rumour goes around that we will not get any more packages in the near future…
I hope you are well and greet you all and see you soon.
Greetings from your son Jules"
March 23, 1945 will be a fateful day for Jules. He and his comrades are ordered to prepare for the work. Jules stays and refuses to stand up. The Lagerführer, feared for his brutality by the camp inmates, receives a report of this and comes personally to the barracks. A discussion develops in which some, including Jules, are likely to have been beaten. This is later confirmed by testimonies.
Jules resists and strikes back. The Werkschutz then arrests him and beats him with a rubber pipe for several hours. This is also confirmed by witnesses.
He was eventually taken to the camp's hospital ward with serious injuries. Here, however, he does not get the necessary help, but is tied up on a chair and locked up without food or water. This continues for several days. This, too, is evidenced by witness statements. On the 8th day he is taken to the hospital in Hummelshain, where he died shortly afterwards, on 1 April 1945, as a result of the abuse. We have not yet been able to find an official death file.
Jules was 20 years old.