In cooperation with the Saale-Holzland District, our association installed a new commemorative plaque for the Lager 6 in the Leubengrund Valley (Kahla). Several years ago, the old commemorative stone disappeared. Despite research, the stone didn't resurface. Also, a small plaque that was installed by unknown, was incorrect. As the current plaque didn't match the original text and was historically incorrect, we made a new commemorative plaque with the agreement of the Saale-Holzland District.
We would also like to express our gratitude to the Eißmann/Kahla company for the mounting of the commemorative plaque.
---
11 May 2019, today the yearly commemorations for the victims of the "REIMAHG" took place in the Leubengrund, Kahla, Eichenberg, Hummelshain and Langenorla. Our association participated all day long at the events. You can find the photos here.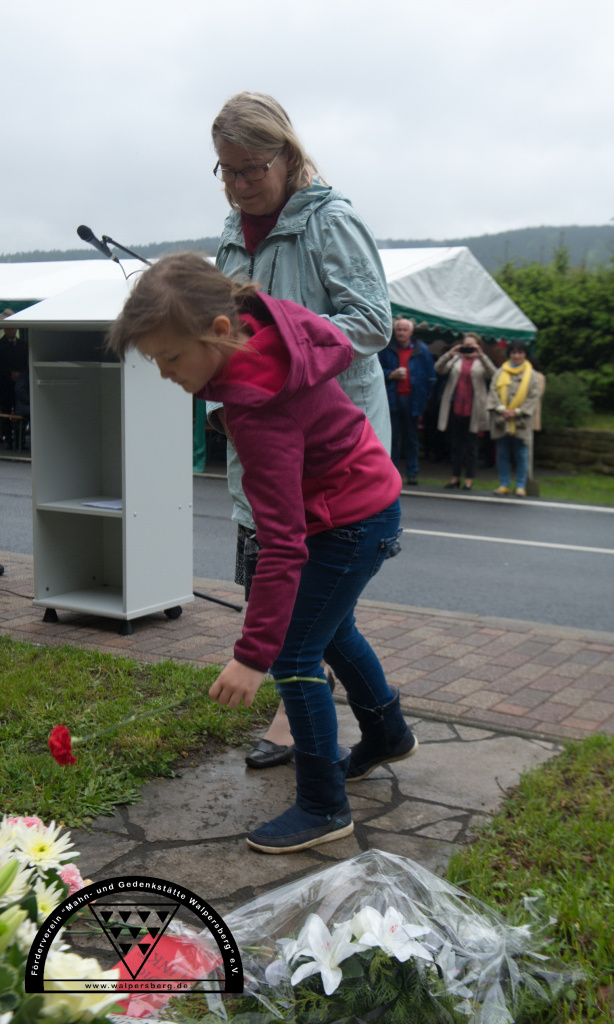 ---
We were very happy about the great publication from our Italian friend, Cleonice Pignedoli (Castelnovo 'ne Monti). Congratulations and thank you for the book.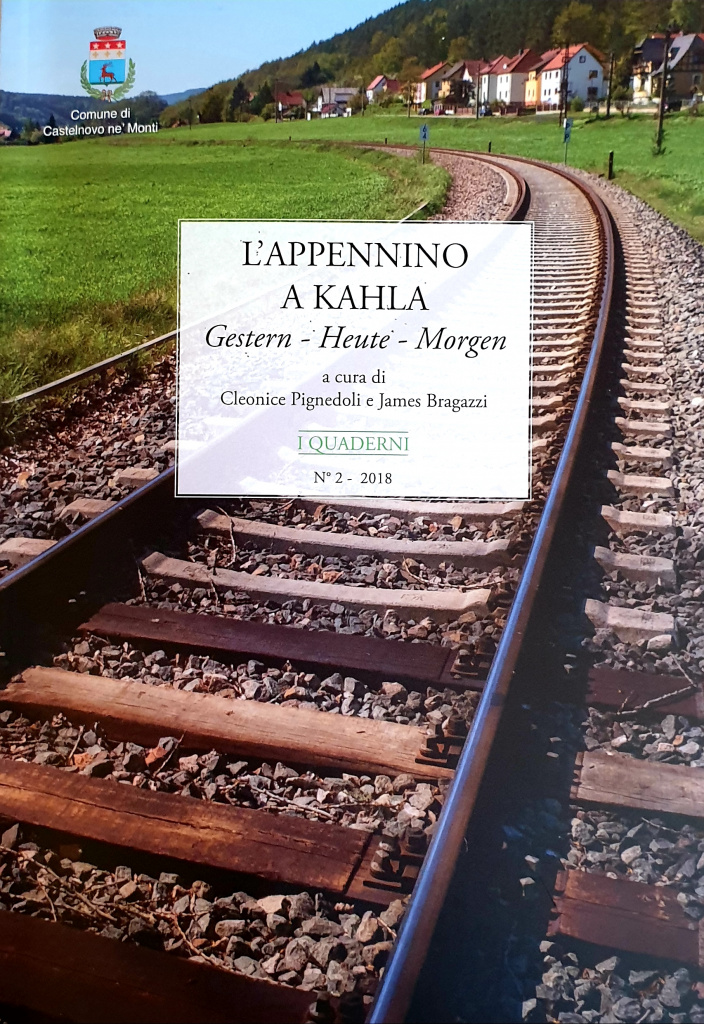 ---
Our research regarding the topic Liberation (Presentation scheduled on May 10 in the Kahla City Hall), brought us to Russian and American archives. We now have a large amount of unique and never before published photos for the upcoming presenation. This will allow us to give a detailed and precise chronology of events, involved units and the resistance against the 3rd US Army from Eisenach, over the Saale River, towards Gera.

---
This week has proven a big success in finding new information in different archives in Thuringia !
---
Our new association logo is there!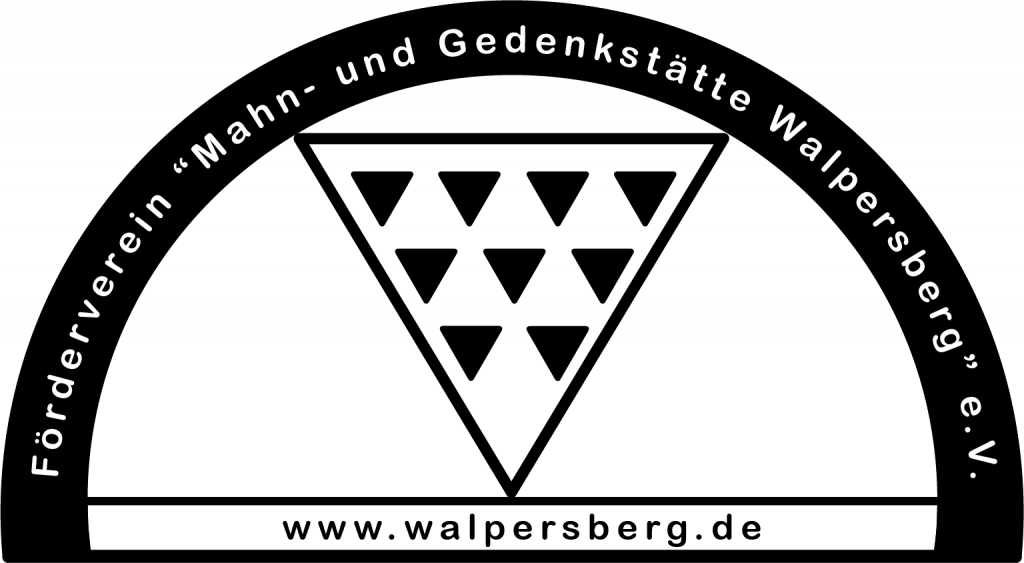 ---
Presentation about the end of the war in Kahla
Kahla City Hall, Friday May 10th 2019 – 1930 Hr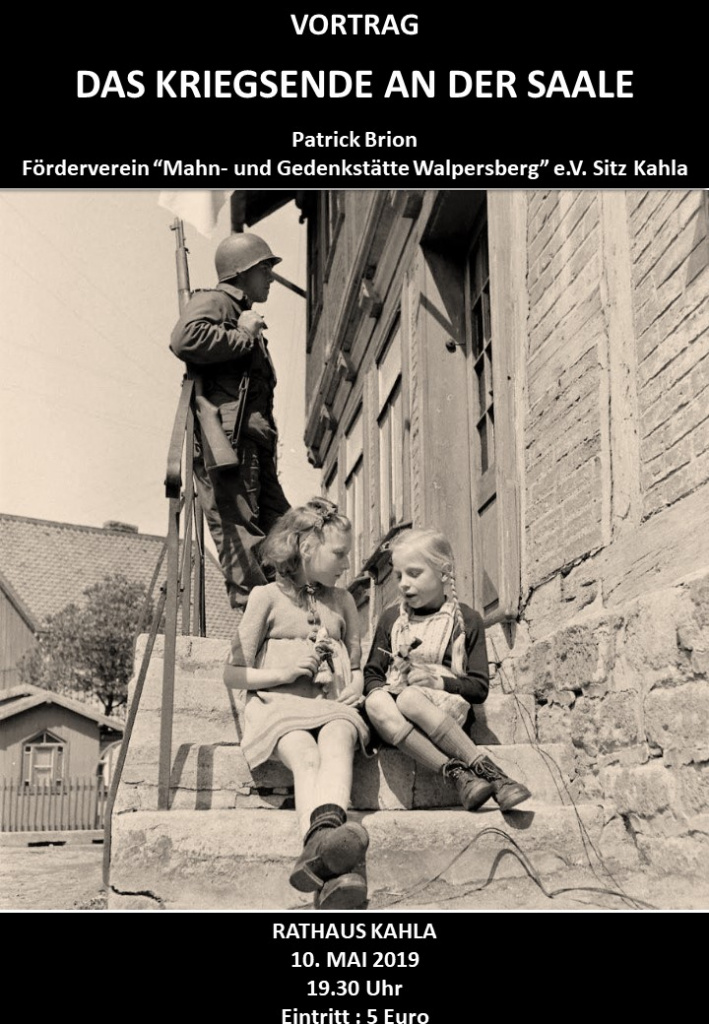 ---
11 February 2019
Our association is very happy to work together with the Russian association "That side". This will allow deeper research and coordination regarding the Russian forced laborers.